Previously I wrote a blog post about a viral marketing video by Cadbury. Marketing asked me to re-imagine it for their publication – below is the updated version. The original post can be found here.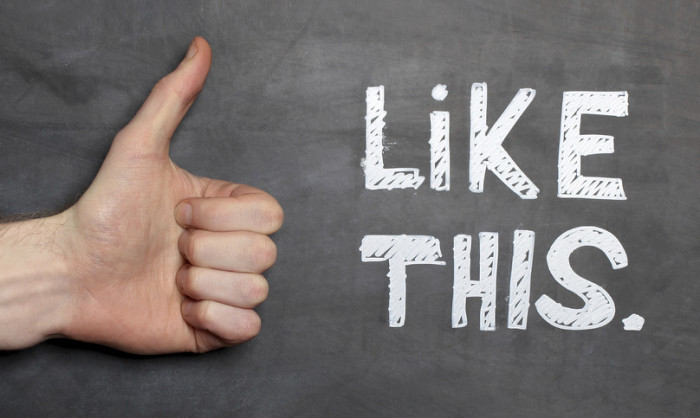 Content marketing is probably the most discussed topic in communications at the moment. Brands and agencies are, rightly, putting a lot of effort into creating content which will engage audiences and be shared digitally. However, in chasing the viral effect, many content creators are overlooking their primary objective of creating a business impact.
In the past month, there have been several high-profile videos which have achieved widespread online exposure. The most recent example is the Carrie telekinesis prank in a New York coffee shop. Others in the past few weeks include The Beer Factory's angry customer stunt, NTUC Fairprice's offer of a home cooked dinner, and Bourneville's failed wedding proposal in a shopping mall.
These videos have achieved very different degrees of success, from consumer backlash and a negative impact for The Beer Factory and NTUC, virality but negligible business impact for Bourneville, to expected commercial success for Carrie. Here's the verdict: 'going viral' is not, in itself, a true indication of success or substantial ROI.
Measuring ROI
On first viewing many of these videos appear to have been created on the cheap by the man-in-the-street, with a smartphone. Thousands of views + low production costs = High ROI – Right? Wrong. In reality these videos are carefully coordinated and incorporate costs across logistics, branding, and venue/talent hire. More important is how the content is distributed – Bourneville admitted that its video was seeded and distributed to bloggers, which means media fees. Before measuring the ROI we need to objectively assess what the actual investment was.
In any case, measuring success goes well beyond simply counting the number of video views. In terms of business impact, success can only be achieved if the viewer knows what product is being marketed. Both NTUC Fairprice and The Beer Factory made entirely unbranded videos which deceived the viewer and resulted in negative sentiment. Bourneville's branding was too subtle and the focus of the video was on the scenario rather than the brand proposition.
Ultimately, success can only come from creating a desire for the product. NTUC Fairprice came across as disingenuous, The Beer Factory made drinking beer look unappealing, and Bourneville's 'clever' depiction of the not so sweet messaging didn't translate into an appetite for a bar of chocolate. Only the Carrie team successfully created a desire amongst its audiences – they tapped into the fact that certain movie-goers want to be scared and translated it into a real-life scenario which is likely to drive people into a cinema.
So what are the lessons we should learn from these examples?
Creating shareable content
1.       When we create content we should focus on solving a business problem – for instance, selling more chocolate. Part of that is about having ownership. Unbranded candid videos just don't work – they are created to try to engineer a viral effect but getting eyeballs that don't understand your message doesn't mean much. It's like having 100,000 Facebook fans in the wrong demographic or getting coverage in the wrong language in the wrong newspaper. The scene created must be recognisable (like Carrie) or contain overt branding.
2.      While the video needs to be fun, creative, and worthy of sharing, the message needs to be clearly communicated. The general online audience is not one of marketers and film students – people don't analyse a video after they see it or try to pick out the subtext. There's a small window to make an impact and if your message isn't clear it's a missed opportunity. Marketers need to think like consumers and create content for them, not for their professional peers.
3.       Nothing goes viral on its own anymore. From a marketing perspective, there is always a big spend involved, either in production or promotion (or both), so it is not enough just to make a video and put it out there. Marketers need to make strong, intelligent content and have an integrated amplification plan to drive viewership and, more importantly, sustained conversations – preferably on owned platforms – around the value proposition and product features. Virality should not be the endgame – business impact must be.
Though content marketing is the current craze, the fundamentals of communication are still the most important factors. There is no point in producing and promoting content if it doesn't convey a clear message and actually achieve impactful business-focused objectives.